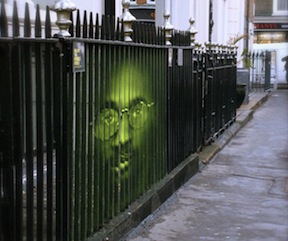 Like many others around the world, I was appalled by Troy Davis' execution—along with capital punishment in general. But I was again reminded about the power of street art and its striking potential to politically express the ineffable when I checked out today's post by the ever-savvy blog Social Design Notes. It's Troy Davis' portrait wheat-pasted on the rails of an iron fence in London by Mentalgassi, a German street art collective. Street Art Utopia has the video of the making of the wheat-pasting (contracted, apparently, by Amnesty International—video here). Recent talk in blogs about guillotines and executions reminded me of something else.
Protests against austerity and budget cuts—particularly, in terms of attacks on public education—are a major concern for me. At the protests, I've gotten a lot of nice comments about my stencil. Some people have requested the image for use themselves, so in the interest and hope that this image makes the rounds here it is. ¡Proliferate!
Here is the photoshopped original and below is what it should more or less look like in the cut out used for stencils (of any size).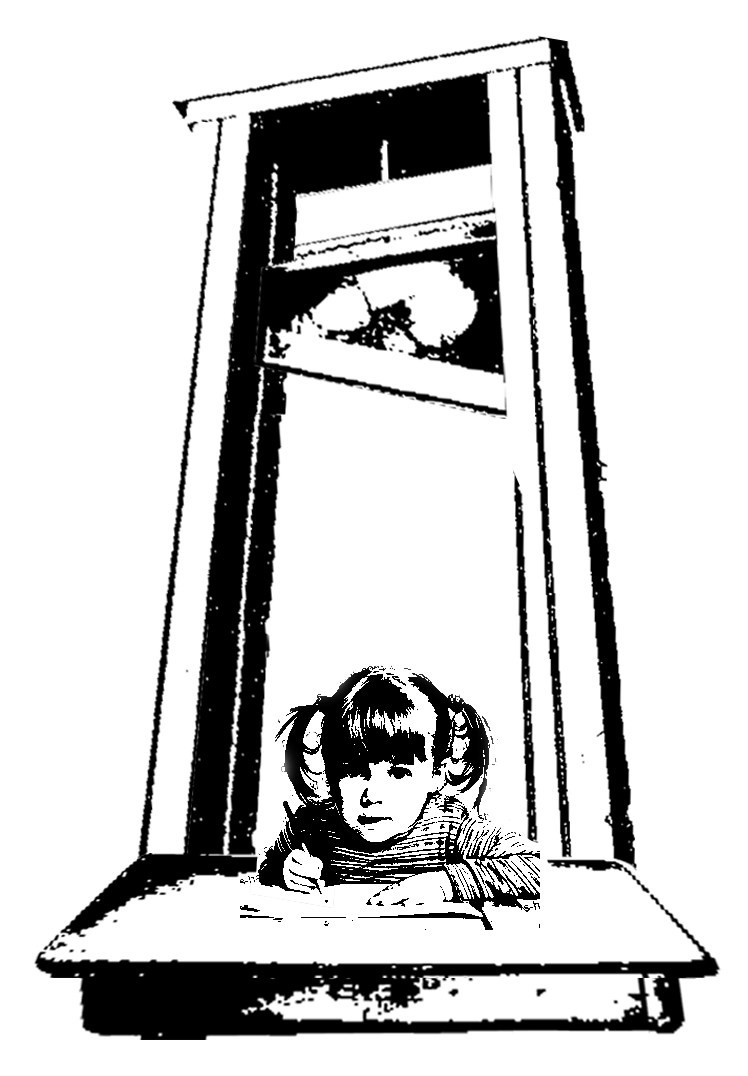 Don't worry about the stripes on her shirt and some of the other detail. But make sure you add in some marks to highlight the blade and a bit more detail on the book (see below). Make it look something like this on sturdy artsy cardboard: