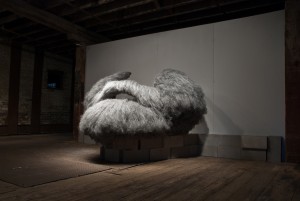 A new biography by Jonathan Sperber on Karl Marx, which implicitly proposes a materialist account of a materialist thinker, has gotten a glowing review by the NY Times and much less favorable one [PDF] from Terry Eagleton.
The University of Arizona has launched the Public Political Ecology Lab with an accompanying blog.
The International Consortium of Investigative Journalism (ICIJ) released a massive investigative report based on a trove of leaked documents (larger than Wikileaks' Cablegate) on global money laundering and tax havens: "Secrecy for Sale: Inside the Global Offshore Money Maze."
A New Yorker piece profiling the work of Neil Freemen, an urban planner, artist, and urban geography provocateur: "The Alternative Geography of Neil Freemen."
Looking forward to seeing friends and colleagues at the Association of American Geographers' meeting next week in LA!