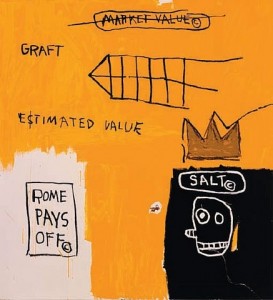 Mapping the Nation: History and Cartography in Nineteenth-Century America (U of Chicago, 2012) by Susan Schulten was recently reviewed in Public Books. The book has an interesting companion site, where you can find more graphics and info (e.g. "Slavery and the Origin of Statistical Cartography").
Shadow and Act provides a brief glimpse of a new film documentary on Stuart Hall that will be premiering this month at Sundance.
What to give the child that has everything? How about a detailed, authentic replica of the RQ-1 Predator Drone—with display stand! The comments gave me a chuckle.
As was seen when Argentina collapsed in 2001, hardcore soccer fans also played a role in the pitched battles of the Arab uprisings.
Model Cities: The idea that never dies. Despite being ruled unconstitutional, Honduras is reconsidering (as in: potentially going through with) building fully privatized "charter cities" (a.k.a. Maquiladoras with a playground).
Instead of tote bags, invitees to the World Economic Forum received a copy of Global Risks 2013, a veritable catalog of potential world disasters. Apparently, or so Design Observer seems to think, "resilience" is the name of the game.