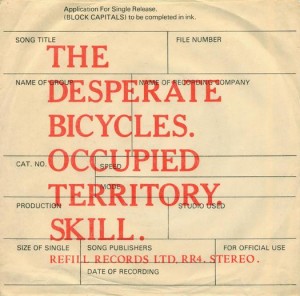 Because I can, I am still on vacation. But ever wonder about why The Netherlands is not Holland?
This piece by Jina Moore about the "White Correspondent's Burden" on representations of Africa reminds me of the Granta essay "How to Write About Africa" by Binyavanga Wainaina. Moore writes: "Being an object of compassion is not the same thing as being the subject of a story." Amen.
Geographers dissect the ongoing Falkland/Malvinas kerfuffle: Klaus Dodds, Stuart Elden, Phil Steinberg.
Foreign Policy and the Pulitzer Center on Crisis Reporting teamed up for a special project: "Borderlands: Dispatches from the World's Shifting Fault Lines."
Run Wikipedia history entries of countries through a word cloud, make a typographic map with the top hit, and you get Martin Elmer's "Laconic History of the World"—part geopolitical history, part Wikiality. "War" was a top hit with 16% of countries and one out of four countries became a reference to a colonial power. Interestingly, Colombia, which has practically been at war with itself for the last 100 years, shows up as "political." (H/T: Per Square Mile.)