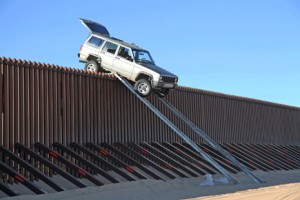 "Show me a fifty-foot fence and I'll show you a fifty-one-foot ladder." Or maybe a ramp (#fail). The New Yorker brings us 2012's most outlandish stories from the drug war in Mexico.
Photo ops: Creepy photo montage of university Financial Aid offices and, following an earlier post about the materiality of the Internet, a photo tour of Google's data centers (The Matrix, anyone?).
Josh Begley's chronicle of playing golf at one of the most exclusive "gated communities" in the United States: Angola Maximum-Security Prison.
One of Professor Ananya Roy's students at Berkeley made an animated version of an introductory lecture to her undergraduate class on "Global Poverty", which regularly has some 500-700 (more?) students.
Quinn Norton provides an extensive, well-written portrait of #Occupy, a "Eulogy," she calls it. There's a lot to think about in the piece, though I take issue with some of her characterizations (especially, on Oakland).
Finally, some moving tributes to the late Neil Smith in the latest issue of Environment and Planning D: Society and Space.